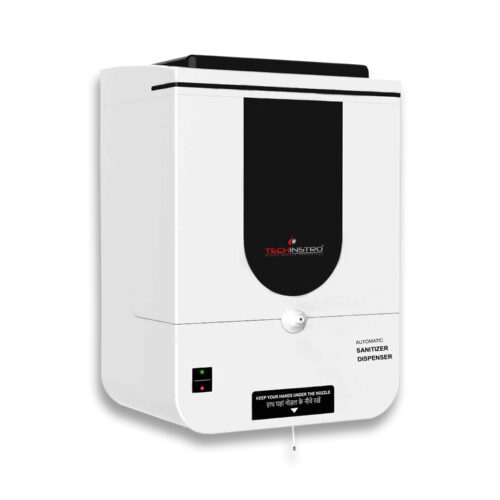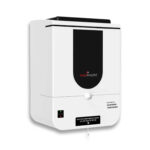 Automatic Sanitizer Dispenser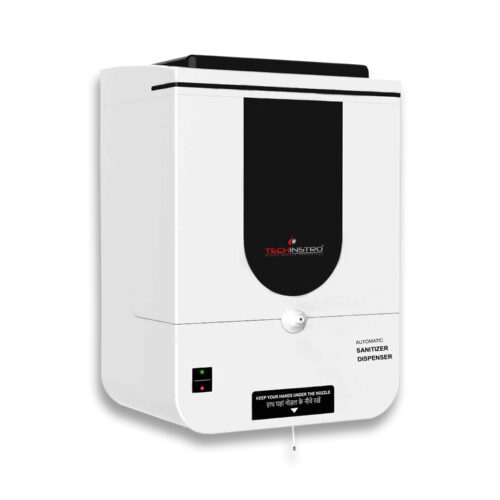 Automatic Sanitizer Dispenser
₹ 8,699.00
₹ 8,699.00
Product Name – Automatic Sanitizer Dispenser
Model – Tech-Midas
Operation type – Automatic / Touchless
Feature – Contactless and Touchless
Input Voltage – 220V, 50Hz
Power Consumption (Idle Mode) – <3VA
Power Consumption (Operating Mode) – 25VA
MOC – Acrylonitrile butadiene styrene (ABS), Polypropylene (PP), brass
Color : White & Black
Type – Wall-mounted
Body Size – 450mm x 300mm x 220mm
Capacity of Sanitization Liquid Container : 1 liter, 2 Liters, 5 liters, 10 liters capacity
Weight – 5.5 kg (Without Sanitizing liquid)
Customization – Available
Packing – Corrugated box
Sensor type – Motions Sensor
Warranty – 6 months against manufacturing defects
Whats in the box ? – 1. Dispenser machine 2. Power Plug 3. User Manual
Shipping Free For India
Description
The Automatic Sanitizer Dispenser is an infrared motion sensor-based dispenser. It used to dispense any alcohol-based sanitizer. It has a touch-less operation, which makes people fearless and more confident about the sanitization process. It is also known as a touch-less or contact-less sanitizer dispenser. Due to the inbuilt motion sensor, it senses the hand motion below the brass nozzle and opens the valve to dispense sanitizer. As per the set timer, it only allows 1ml liquid at one time. In the time of the world pandemic COVID 19, the automatic hand sanitizer dispenser is an essential product to kill the effect of corona virus.
It is the wall-mounted dispenser, which also uses for a table top operation. The price of the Automatic Sanitizer Dispenser based on the tank capacity. Generally, we provide various sizes of dispensers such as 1 liter, 3 liters, 5 liters, and 10 liters. We also offer the option for customization as per the client requirement. It is a fully leak proof heavy-duty product which has a robust construction and easy to use design. The installation is effortless since it is a plug and play device. We do not provide the sanitizer with the product, which means the client needs to pour any alcohol-based sanitizing liquid.
This contact-less dispensing machine mainly has four parts, such as the ABS outer body, infrared receiver, motion sensor, and On-Off solenoid. There is a transparent window to indicate the liquid level as well as the alarm for sanitizer refilling. The valve is set to release a pre-measured amount of hand-sanitizer, where quantity is sufficient to clean hands. It designed as per the standard power input 220VAC and 110 VAC, where voltage fluctuation and surge protection are built-in.